Wall washer downlights and LED surface downlights are versatile lighting fixtures that provide directed, focused illumination. They are ideal for accent lighting applications where you want to highlight a architectural detail, piece of wall art, shelf, or other surface features. When it comes to lighting design, there are many different types of fixtures to choose from. Two popular types of fixtures are wall washer downlight and LED surface downlight. While both types of fixtures offer unique benefits, they differ in terms of their design and functionality.
What Is Wall Washer Downlights
Wall washer downlights, as the name suggests, are designed to "wash" light across a wall surface. They have a wide beam spread, often 180 degrees or more, to bathe an entire wall in a soft, warm glow. They come in recessed, surface mounted, and pendant styles in a range of brightness levels from subtle accent lighting to more dramatic feature wall lighting. The rectangular or trapezoidal housing ensures the light is distributed evenly across the wide beam.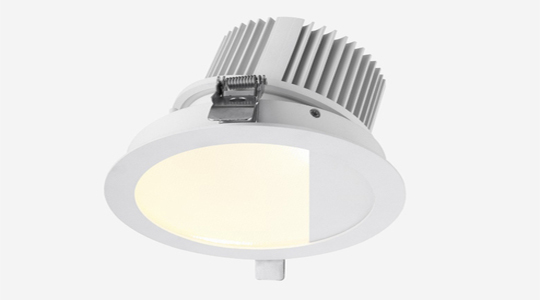 Benefits Of Wall Washer Downlight:
Even lighting: Wall washer downlights by China wall washer downlight factories, create an even distribution of light. Then making them ideal for highlighting walls and artwork.
Ambiance: China wall washer downlight can create a warm and inviting ambiance, making them ideal for hospitality and residential settings.
Energy-efficient: Wall washer downlights are often designed with energy-efficient LED technology. This technology from China wall washer downlight factories, may reduce energy costs and environmental impact.
LED Surface Downlights Provides A Narrower Beam
For focused spot lighting, an LED surface downlight provides a narrower beam, around 40 to 80 degrees, to highlight specific areas or objects. The compact design means they can be mounted close to the surface they are illuminating for optimal visual effect. LED surface downlights come in a diverse set of styles, from basic round models to more decorative options with visible LED chips or reflective trim rings. Colors include warm white, bright white, and colored LEDs in a range of vibrant hues.
Long-lasting Solution By LED Technology
LED technology provides an efficient and long-lasting solution for wall washers and surface downlights. LEDs can last 25 times longer than incandescent bulbs and 10 times longer than CFLs. It reduces maintenance and provides hassle-free, consistent light for many years. Dimmable LED options also provide versatile control. So you can adjust the brightness to suit your changing needs or create dynamic multi-level lighting schemes.
For accent lighting that provides ambient glow or focused beams, look no further than high-quality wall washer downlights and LED surface downlights. Their stylish and sustainable design options will complement any space and highlight your decor in a soft, shadowless glow. With durable LEDs and a variety of styles, beams spreads and brightness levels to choose from, you can find the perfect solution for any project.